Assisi, Kan Ya Ma Kan Luqmaan BIS junior at the Sighthound Club show in Lund in September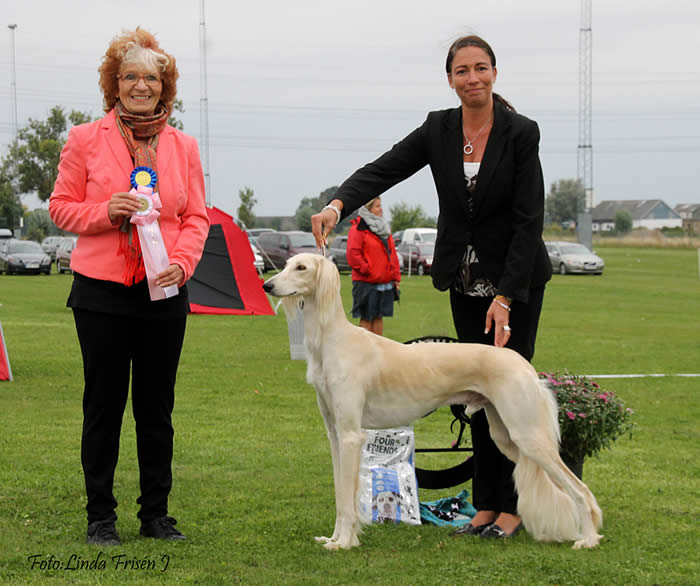 8 June
Kennel Club Int Show in Vänersborg
Assisi, Kan Ya Ma Kan Luqmaan was again placed in Best Male, as No 3 with reserve CAC
Judge Anne Klaas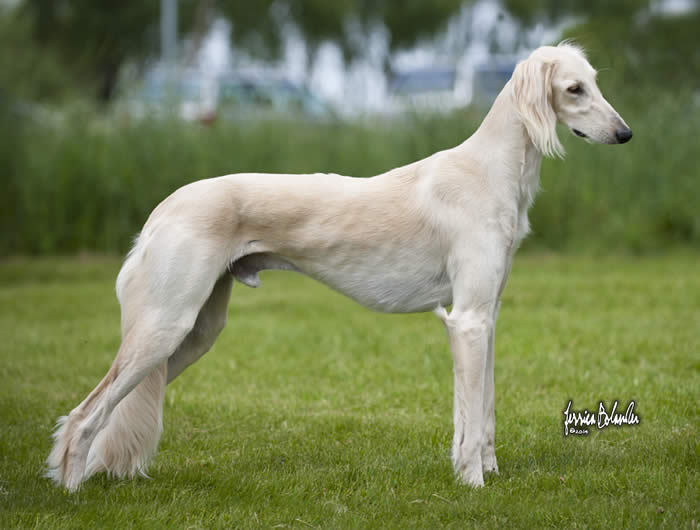 7 June
McKinley Kennel Club Show OHIO (USA)
Kan Ya Ma Kan Lezlie WD and BOB under Judge Ron Spritzer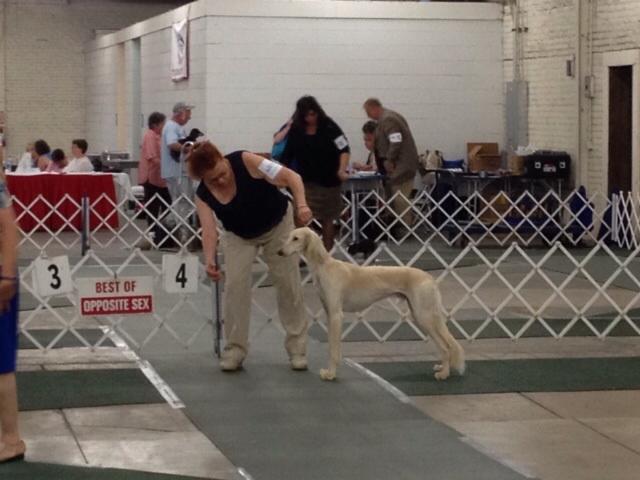 2 June
Viterbo International All breed show
Kan Ya Ma Kan Khaleesi CAC CACIB BOB and 3°BIG
Kan Ya Ma Kan Joshaghan CAC CACIB and BOS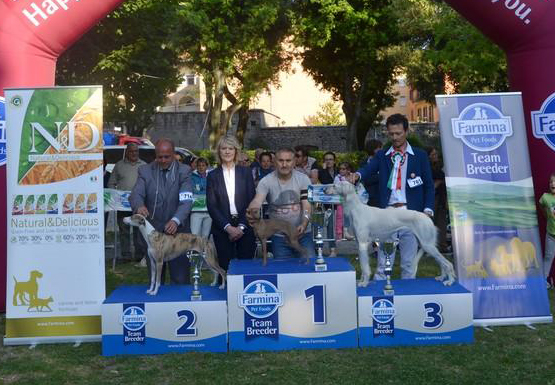 30 May
at Eurosighthound show in Sweden
Kan Ya Ma Kan Luqmaan become best Junior and Club Junior Winner under Judge Louise Dehas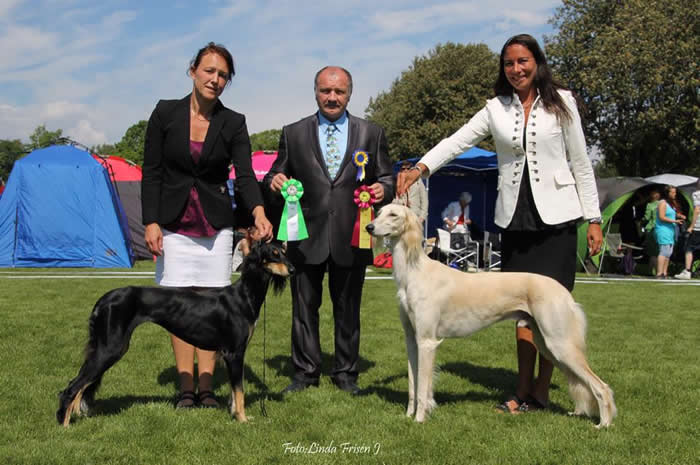 27 May
Arrived M litter out of Ghibli x Jada!
Welcome Malika!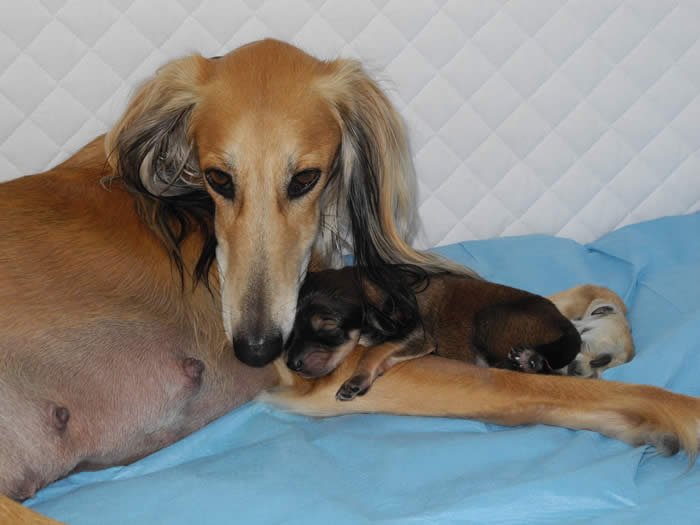 24 May
New Castle KC in PA (USA)
Kan Ya Ma Kan Lezlie WD and BOB under judge Allen L Odom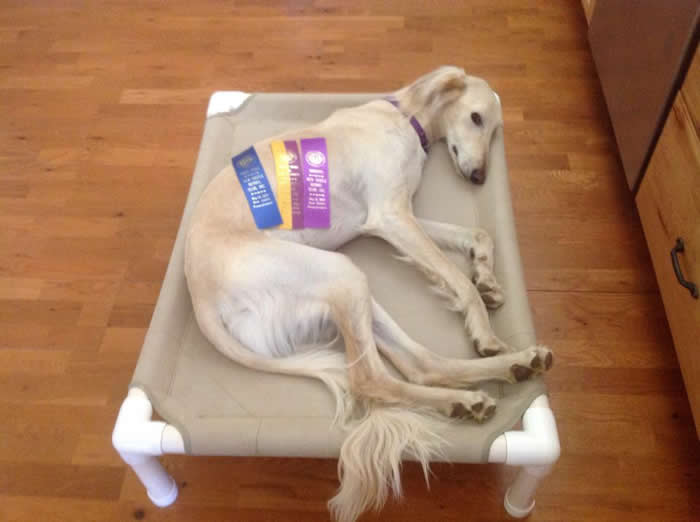 11 May
Lidkoping Show (sweden)
Kan Ya Ma Kan Luqmaan 2° Best Male
Judge Henrik Harling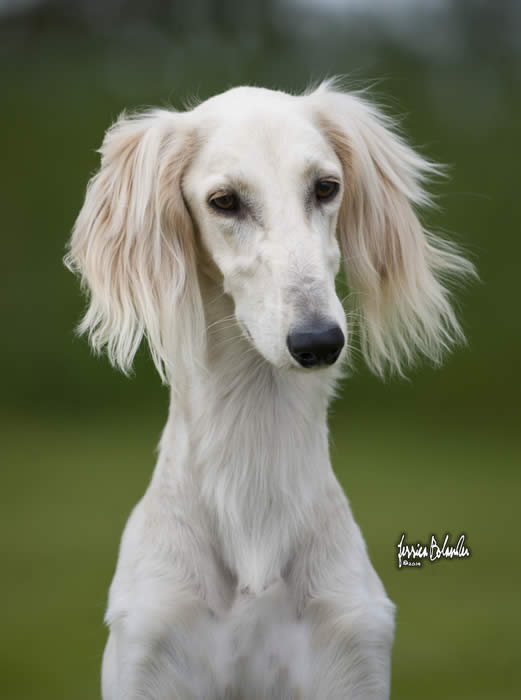 3 May
at Sighthound's Specialty Show in Padenghe
Ch. Mata Salamata's Mahali BOB, Kan Ya Ma Kan Jericko CAC and BOS
Judge Nina Neswadba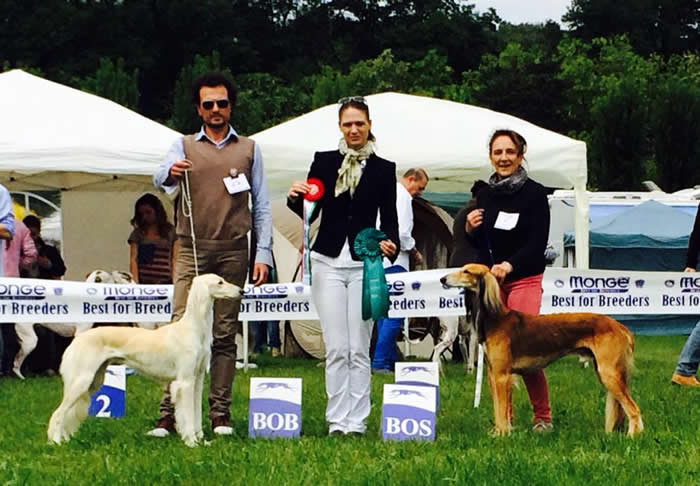 2 May
at Sighthound's Specialty and Club Show in Padenghe
Kan Ya Ka Kan Khaleesi became Club Champion 2014
Kan Ya Ma Kan Laily Best Saluki Young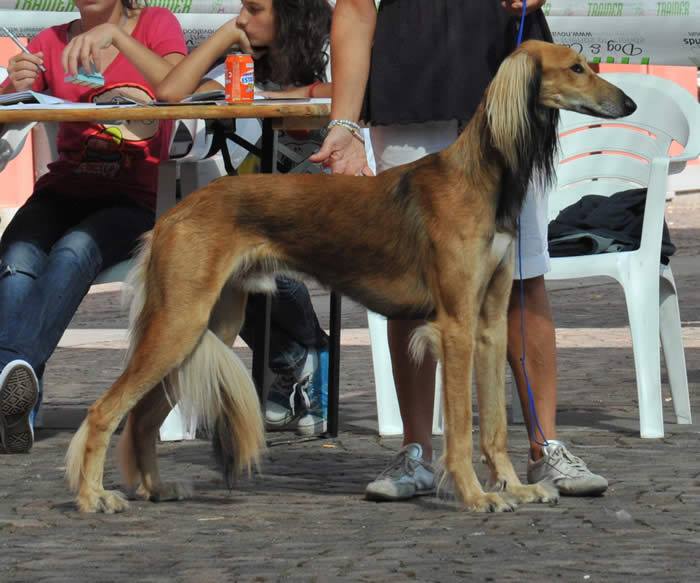 Kan Ya Ma Kan Jericko gain last CAC to become Italian Champion
22 March 2014
at Malmo Int Show
Entry: 39 salukis
Judge: Cristian Stefanescu
Kan Ya Ma Kan Luqmaan Best Male -4 with res. Cac.at just 9 months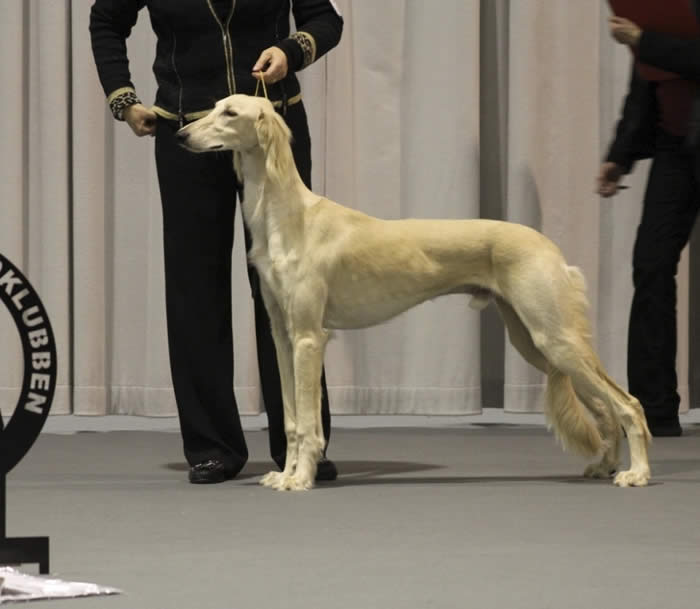 5\6 January 2014
Assisi, Kan Ya Ma Kan Luqmaan BIS puppy for the second day in a row at the big Int My Dog shows in Gothenburg
day 1 Judge breed, Dan Ericsson, Sweden BIS judge Åke Cronander
day 2 Judge Breed Zeferino Silva, Portugal, BIS judge Gunilla Skallman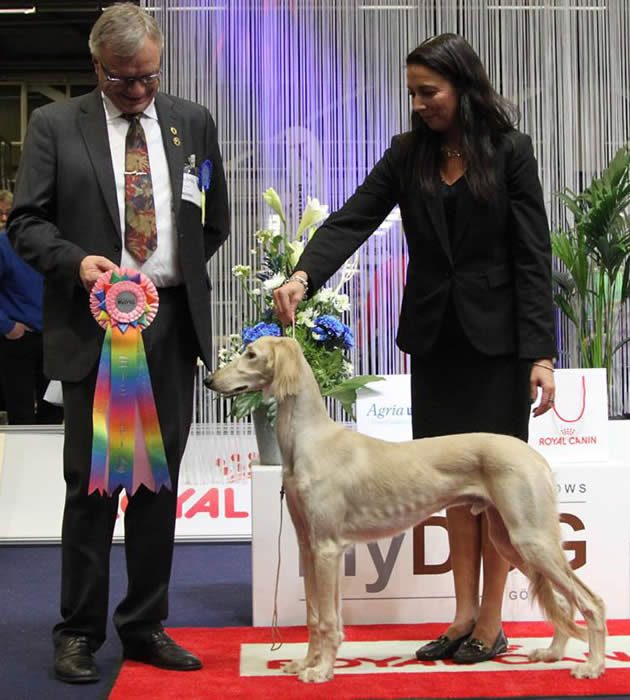 12 October
Foligno Club del Levriero Specialty Show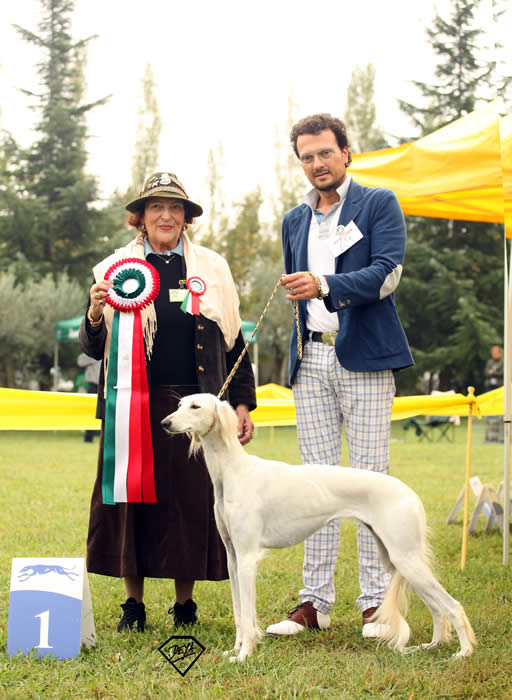 Kan Ya Ma Kan Laily Reserve Best Baby in Group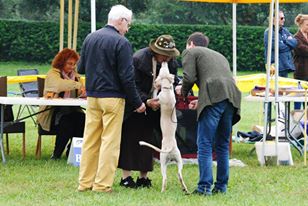 30 June
CAC Villalago
(Shiraz California Dreamin' x Kan Ya Ma Kan Inaya)
1° exc. CAC Intermediate class, Best of Breed and Best of Group!
Thanks to the judges L. Nerilli (breed) and A. Alessandri (group)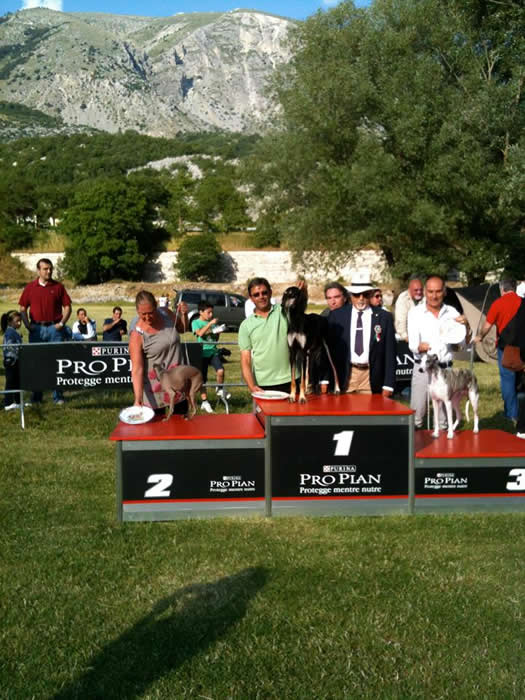 16 June
Jesi National all breed show
BOB, BIG and BIS
judges: Mr. Pietro Marino BOB, Mr. Daniele Poltri BIG and BIS judge Mr. Luigi Buratti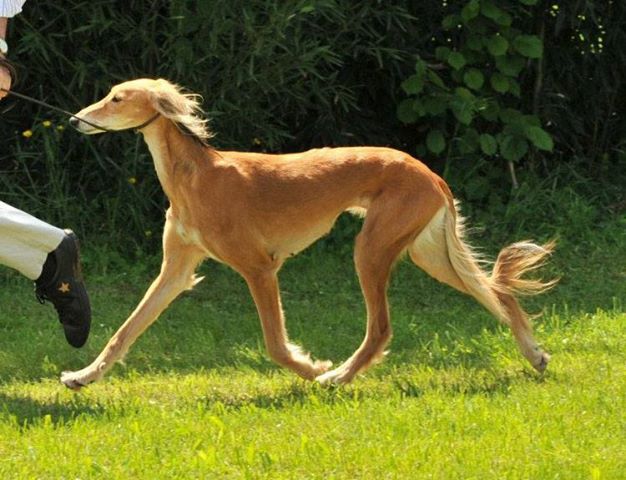 1 June 2013
Terni International Specialty all breed show
Kan Ya Ma Kan Khaleesi
BOB BIG RBIS Young and 3° at BIS
Judges: Lotta Brun, Bred and Group, Renau Young BIS and BIS
4 May
Padenghe Sighthound's Specialty show
Judge Bjorn Fritz (D)
Kan Ya Ma Kan Khaleesi Best young of the breed and RBIG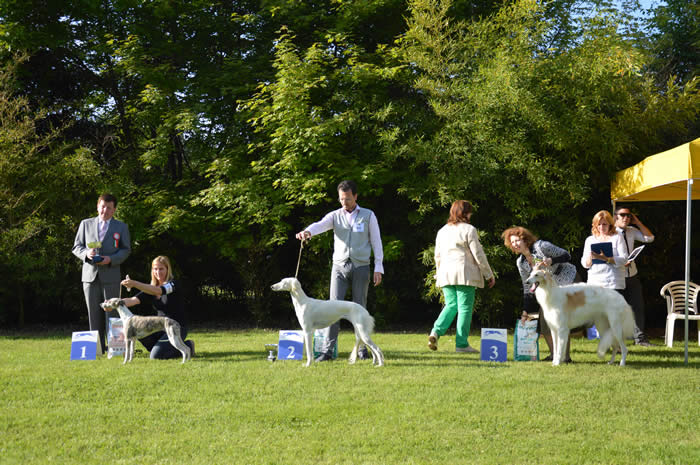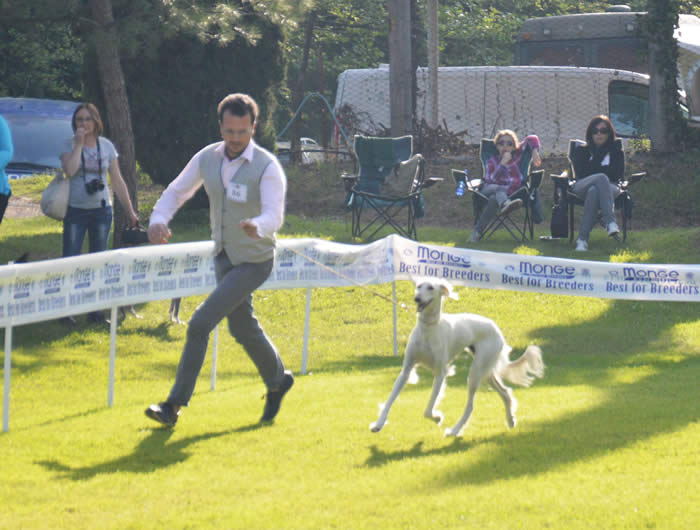 14 October
Foligno Specialty show Judge Mrs Micara-Watten
BOB Ch. Baghdad True Charisma handled by my son Sebastiano.
It was first show for Sebastiano in adult class. He is 11 years.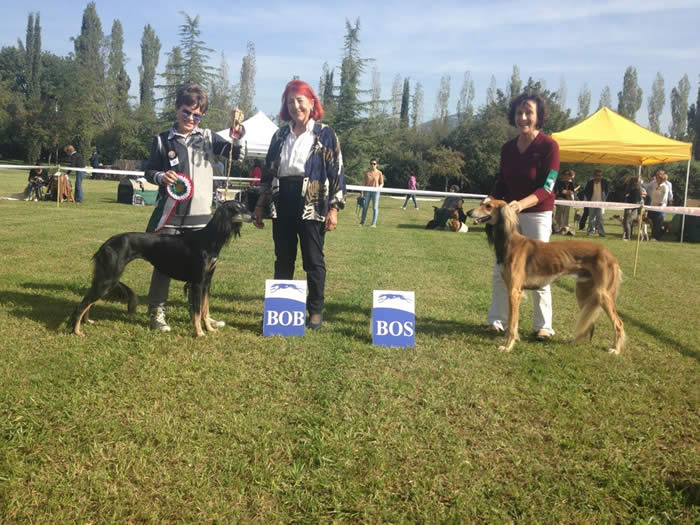 BOS and CAC Kan Ya Ma Kan Jericko, Emy's son out of Ch. Kan Ya Ma Kan Deglet Nour
Best Junior and reserve Best junior in Sighthound's show was
Kan Ya Ma Kan Kalisma owned by Stefano Lovati
6 may
Naple International show
Mata Salamata's Mahali became italian champion winning CAC under judge Bo Bengtson
29 April
Mata Salamata's Mahali win Specialty CAC at Padenghe Specialty
Judge: Outi Piisi-Putta (FIN)
21 march
2 males (tri) and 3 female (1 cream, 1 gold, 1 tri)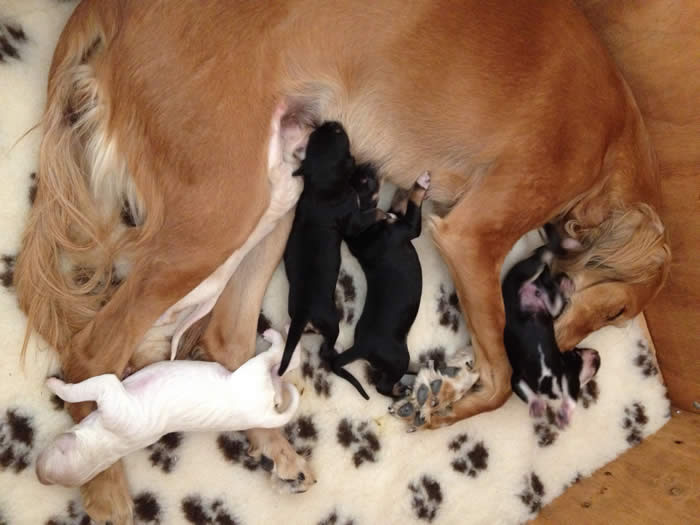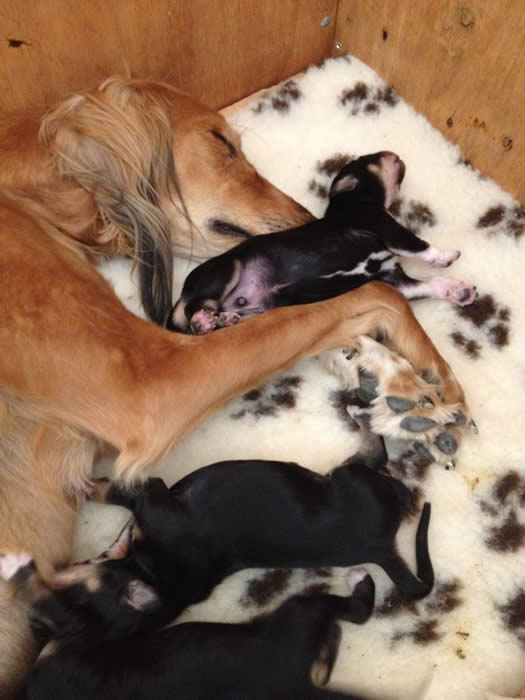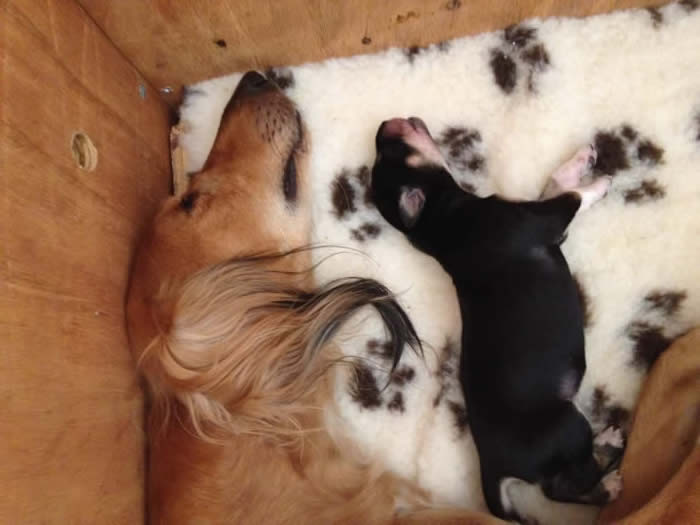 10/11 March
Jesi and Fermo National all breed show
Ch. Kan Ya Ma Kan Jezebel BOB both days and RBIG both days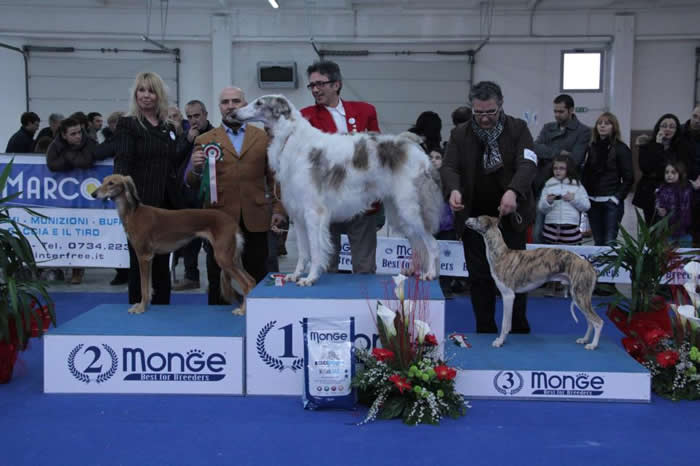 11 March
Cagliari International Specialty show
Kan Ya Ma Kan Jadhaba CAC and CACIB
so she is now Italian Champion (pending Confirmation)
is Top Saluki and Top Sighthound 2011 in Croatia
26 February Ancona International Show
BOB and RBIG
Judges Denis Kuzeli and Guido Vandoni
25 February Fabriano National Show
BOB under judge Valerio Nataletti